The bus with Sibra

Efficient and attractive bus lines, a network adapted to the region's booming development, always greener and more accessible vehicles… C2A and Sibra place public transportation at the heart of the city.
With 26 regular lines and more than 750 stops in the Annecy urban area, bus is the natural choice!
Plus factors:
Folding bicycles are accepted on all buses: make the most of intermodal transportation!
Sibra card holders enjoy preferred prices for Vélonecy bicycle rentals. See tariff
For further information: www.sibra.fr
Car sharing with CitéLib

Car sharing lets you enjoy -nearly as a self-service- cars available from strategic locations (station, town hall, etc.).
Car sharing is the ideal answer to occasional transportation needs, with one all-inclusive price (insurance, parking, servicing and gas!).
Vélonecy card holders enjoy a 40% rebate on their monthly CitéLib subscription!
For further information: www.citelib.com
Car pooling with the Regional Council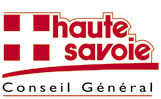 The Regional Council has developed a website dedicated to car pooling to facilitate contacts between people who travel the same routes in the Département.
For further information: http://www.covoiturage.cg74.fr