How do the bicycle lockers work?
A new space to leave your bicycle!
Open to all: to Vélonecy rental bicycles as well as to private bicycles.
Convenient and useful for all your rides around the town, the new bicycle locker is also ideal for those who use the regional train network TER with the OùRA card!
Opt for inter-modal transportation!
Easy to use, 100% self-service!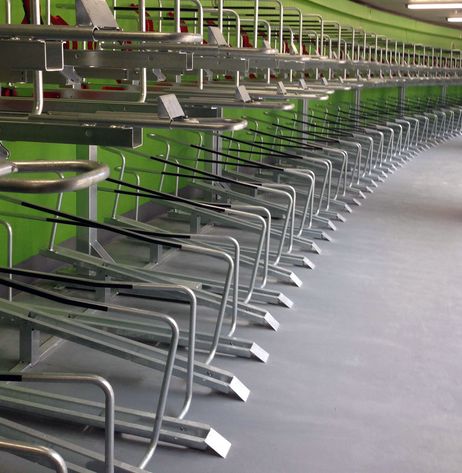 Self-service available 24/7, this locker offers more than 250 spaces and is situated on the lower ground floor of Annecy railway station.
It features double-racks so as to optimise space and make it easier to store your bicycle.
Advantages: 45 individual lockers, including 12 fitted with electrical power supply to recharge your electric bicycle.
(You are responsible for securing your bicycle: anti-theft device attached to the rack)
Use your badge, access, park!
Access to the locker space is secured.
Using the service is easy, simply:
1.    Subscribe to a specific "Bicycle locker" contract with Vélonecy,
2.    Your rights will be activated on your access card or on your OùRA card!
Tariff